President of Culture Change Consultants, Inc.
Steven I. Simon, Ph.D
An organizational change consultant with a doctorate in psychology from Harvard University, Dr. Simon is a pioneer in applying culture change principles to the workplace. Among the unique tools he uses to analyze influences of organizational culture on safety performance are the Simon Open System Model™ and the CCC Safety Culture Perception Survey™, a validated instrument for assessing the cultural factors that correlate to improving safety performance. A frequent speaker at national safety conferences and a prolific writer, he co-authored the four-book Grassroots Safety Leadership series, a comprehensive guide for implementing organization-wide safety culture change.
The culture change process alone does not bring about the improvements — our people do. Our consultants are all senior change agents, not wet behind the ears, nor cut from the same mold: their experience, like their individual strengths, make it work.
Consultants
Harvey J. Liss, Ph.D
Dr. Liss is an organizational development expert who specializes in group facilitation, cultural analysis and guiding clients engaged in long-term culture change initiatives. Recent clients include Toyota, GE, General Mills, Owens Corning, and General Motors. Harvey recently retired from a distinguished career at Michigan State University, and volunteers as a community mediator in Kalamazoo, Michigan, where he and his family make their home.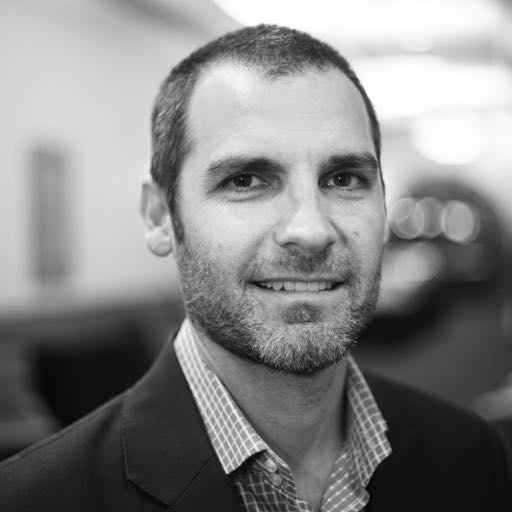 Nicholas Krump, M.S.
Nicholas Krump designs and manages the safety culture change processes with dual emphases in safety performance effectiveness and sustained organizational change. Nicholas has forged his shared leadership approach to culture change through work for key clients including MillerCoors, Southern California Edison and the National Cooperative Refinery Association. He completed a master's degree in Organization Development from Pepperdine's Graziadio School of Business.
Jere Zimmerman
Jere Zimmerman is a Senior Consultant at Culture Change Consultants. She recently joined CCC after a 30-year career at Coors Brewing/MillerCoors, where she was Director of Corporate Safety, Health, Sustainability and Environment and led the company's successful ten year safety culture change journey. She has a B.S. in Chemical Engineering from University of Colorado at Boulder, and has served many NGO's including her current position as Board President of Colorado Safety Association.
Mandy Hicks, M.B.A.
Mandy Hicks holds a Master of Business Administration degree with a concentration in Organizational Behavior. With expertise in organizational development and change management, she specializes in the culture change assessment process including the administration of safety culture surveys, conducting focus groups, facilitating culture change workshops and training groups on culture change tools. Among the clients she has worked with include Southern California Edison, MillerCoors, PSE&G, Mittal Steel and Harley-Davidson.
Jonathan W. Hyden
Jonathan W. Hyden, an organizational change consultant, was recently named Managing Director of Culture Change International. He is an expert in identifying the differing perceptions held by members of organizations at all levels, and understanding how those perceptions impact work performance. Jonathan specializes in conducting dialogues with management groups to align expectations and to ensure clarity of messaging. He is an experienced speaker and an engaging instructor at CCC's Implementing Culture Change Through Grassroots Safety Leadership Course. A holder of dual degrees from the University of Southern California in Communication and Political Science, Jonathan is known for his ability to adapt to the nuances of consulting in multi-lingual, multi-cultural environments. Among his diverse clients, past and current, are Lockheed Martin, MillerCoors, Southern California Edison, Illumina Singapore, and the Wonderful company.
Antonio Estrada
Antonio Estrada is currently pursuing a Master of Science in Applied Psychology at the University of Southern California. A former events and stage manager, Antonio joined CCC in 2012 applying his experience with technology, audio and production management to CCC's instructional and educational workshops, including CCC's 3-day Implementing Culture Change courses. A native Spanish language speaker, Antonio is CCC's resident translator and interpreter for survey administration, focus groups, and on-site workshops. Clients with whom he has worked include Wonderful Citrus, Innovative Produce, Ken's Foods and Earthbound Farm.
Craig Docherty
Craig Docherty is an Occupational Health and Safety professional with 20 years experience. Craig is a Certified Safety Culture Consultant, trained by Culture Change International to deliver the Implementing A World Class Safety Culture Program in Australia and Asia-Pacific. He has held the position in Singapore of Director OSH Inspectorate and Deputy Commissioner at the Ministry of Manpower. He is currently Managing Director of Fusion Safety Management Pte Ltd, a company that provides Safety Culture Solutions across Asia Pacific based on Culture Change International's methodology and programs.
Daniel Estow, M.A.
Dan Estow, an expert in the field of communication, has written numerous articles on safety and environmental subjects for national publication. He facilitates a number of CCC workshops, including our "crash course" in the culture change process, which runs the gamut, from assessment to action planning, in the brief span of two days. He has administered safety culture assessments and written feedback reports for a variety of CCC clients, including Toyota, GE, and Coors. He and his wife restore old houses in their spare time.
Tika Navaratna, M.A.
Tika Navaratna is a culture consultant with a Masters degree in Organizational Behavior & Evaluation. Using her extensive knowledge of research design and evaluation principles she has pioneered the development of a comprehensive evaluation methodology for CCC's clients. Tika also has extensive experience in administering the safety culture survey assessment, conducting focus groups, one-on-one interviews, and facilitating safety culture workshops. Some of her clients include MillerCoors, Portland General Electric, Southern California Edison and San Diego Gas & Electric.
The People Who Make It Happen/Support Staff
Kerri Ausserlechner, M.S.
Kerri Ausserlechner joined Culture Change Consultants in 2003 and holds a Masters in Industrial/Organizational Psychology. In her capacity as Project Manager, Kerri directs all aspects of the Safety Culture Assessment, advising clients through the survey administration preparation phase to overseeing all elements of Safety Culture Report production. As CCC's resident statistician, she transforms, analyzes and reports data collected from the CCC Safety Culture Perception Survey™.
Liane Basso
Liane Basso joined Culture Change Consultants in 2011. As Events & Marketing Coordinator, Liane creates, organizes, and produces all client and workshop materials. In her marketing capacity, Liane manages all activities associated with CCC's involvement in nationwide safety conferences, speaking engagements and trade shows. Clients also know Liane as the on-site course manager at CCC's "Implementing Culture Change" public seminars held in San Diego, CA. Liane is currently pursuing a B.S. in Business and Marketing.